posted by 

Amir 
on May 16, 2019[/url]
In a time of high tensions, Saudi Arabia's air defences are at their weakest in decades.

Iran's future with Saudi Arabia is uncertain, but one thing we know for sure is that it's not friendly. I've talked extensively about Iran's ability to defend against Saudi Arabia, but with the Kingdom buying a large force of THAAD and PAC-3 interceptors, it is necessary to discuss the Saudis' ability to defend as well. I touched on Saudi air defences briefly in a [url=https://irangeomil.blogspot.com/2017/11/irans-military-posture-needs-update.html]

previous blog post

, but I have decided to go into the subject in more detail. Indeed, I will go into more detail than I did for the Iranian air defences. OPSEC for the Saudis does not concern me.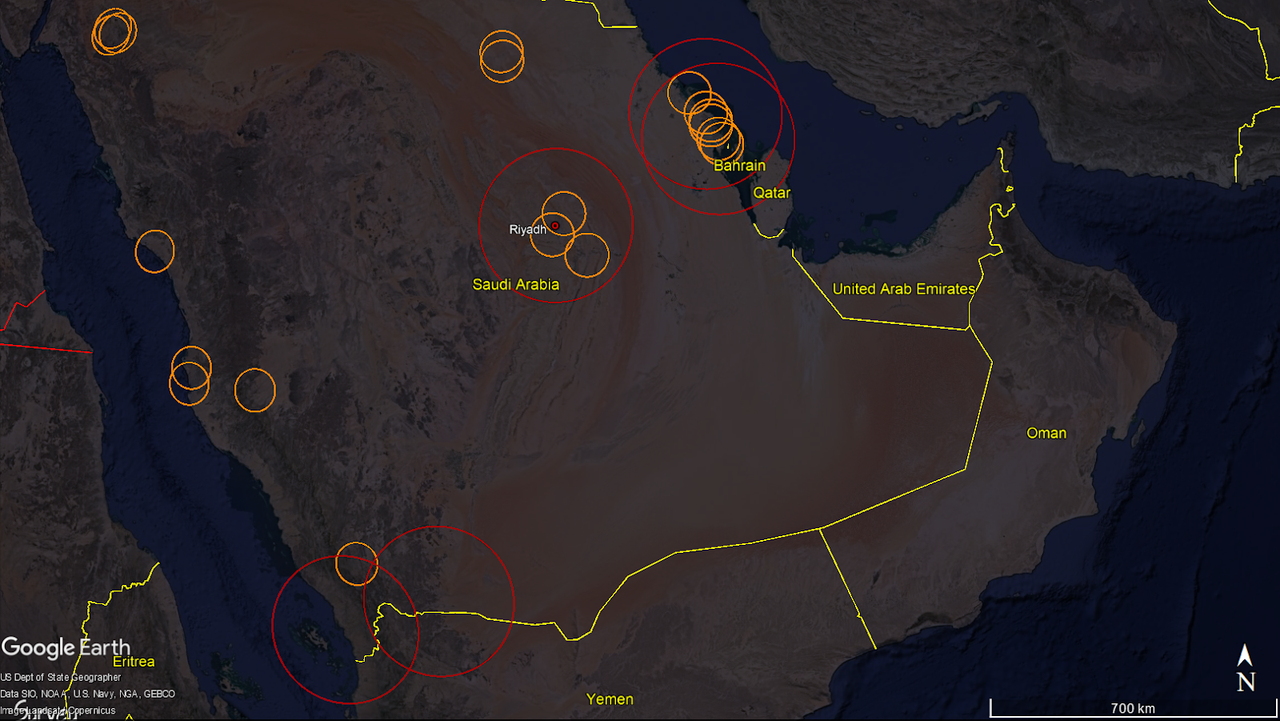 Current (2019) Saudi SAM coverage
Click the link below for the full blog post and analysis!
https://irangeomil.blogspot.com/2019/05/...ssile.html