By 
Amir
Tuesday, September 11, 2018
This is an updated overview of Iran's air defences. I made a 
blog post
 on the subject a year ago, promising it to be a "2 part post" of current and future air defences. The much delayed second part is included in this blog post.
As before, I will be using Sean O'Connor's 2010 IMINT & Analysis 
blog post
 as a basis for my own work, to find SAM sites. This blog post contains 
no
 SAM site locations that aren't 
already in the public sphere
.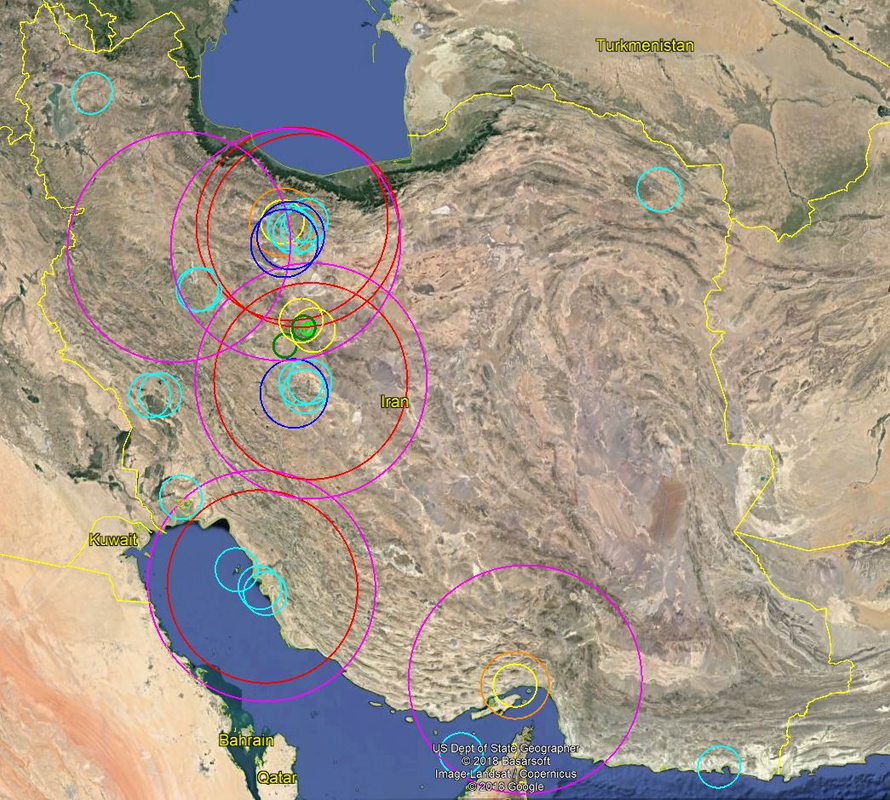 Iran's full Air Defence Coverage as of the date of this post

Iran has deployed some of its new domestic SAM systems. Read my analysis of Iran's SAM coverage, present and possible future. 
https://irangeomil.blogspot.com/2018/09/...uture.html
نه شرقی، نه غربی، جمهوری اسلامی